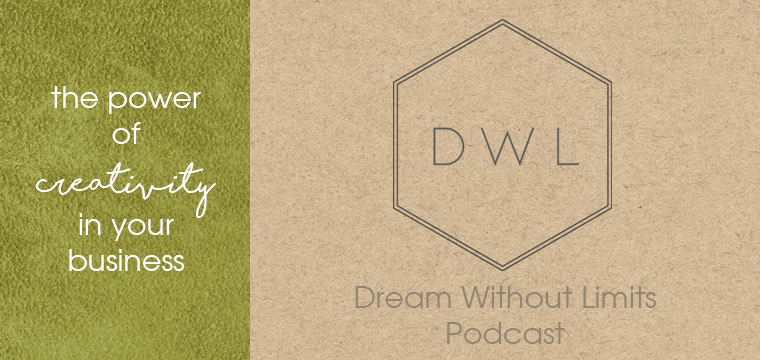 Recently I was asked to be a guest on the DWL podcast – Dream Without Limits.    I have to admit I was both excited and nervous at the same time when the opportunity was presented.  Fear came in the way of thoughts like "I'm not ready" and "who am I to speak about this."  I just said F That and went for it anyway!
So glad I did!!  I spoke with the host Teneika via skype back in May.  Our conversation was both relaxed and easy going.  So great when you can connect with someone so easily!  I'm glad I didn't let my fear get the best of me.  We spoke about different forms of creativity, working on your mindset and tips for balancing motherhood and your business.
I'd love to do more podcast interviews but secretly I really want to be on the other end doing the interview.  During a recent photography project i was working on, it was more photo journalistic and I was required to interview my subject.  I actually loved it and after months of following her around I thought I'd eventually run out of questions to ask but they just kept flowing out of me.  I've been told by my friends that I'm a good listener but I think I also attract people that like to talk a lot and I give them the space to do so. 🙂   So this might have to go on the goal list!
One of my intentions for this year was to be more visible – as scary as that may sound.  I'm trying to push myself to do more things like podcasts and guest blogging to reach more women to inspire them to start that business they've only been dreaming of and start living their life now.
The episode was recently posted and you can listen to the podcast interview here on the DWL site:   I'm episode number 8 – my favorite number!!
Make time to listen to some of her other podcast interviews – lots of great inspiration there!
If you found it inspiring or valuable in any way, please share with your friends!  Always appreciated!
Is there something you've been wanting to do that's scaring you a bit?  Tell me in the comments…